For me the new year is a clean, fresh start. For me that means a fresh, clean planner. With 2012 right around the corner I've been hunting for the perfect planner. For me a perfect planner has a page for every day, is pretty enough to display on my desk proudly and has plenty of room for notes. I'm still narrowing down my favorites but here's some fun options.
The Kate Spade Planner is the one to which all others should be measured. Unfortunately it's price tag has kept me searching.
I love this large format planner from Laurel Denise and at $35 the price is right.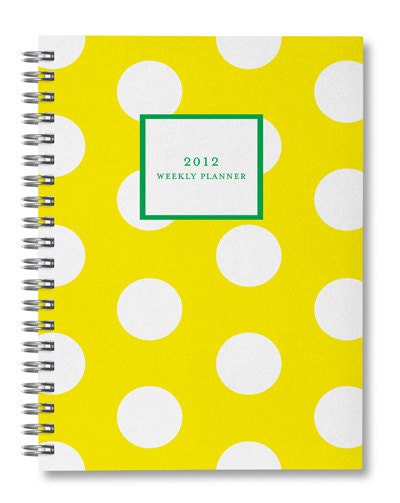 This bright and sunny planner from Sarah Pinto makes me smile. Especially since it's only $20.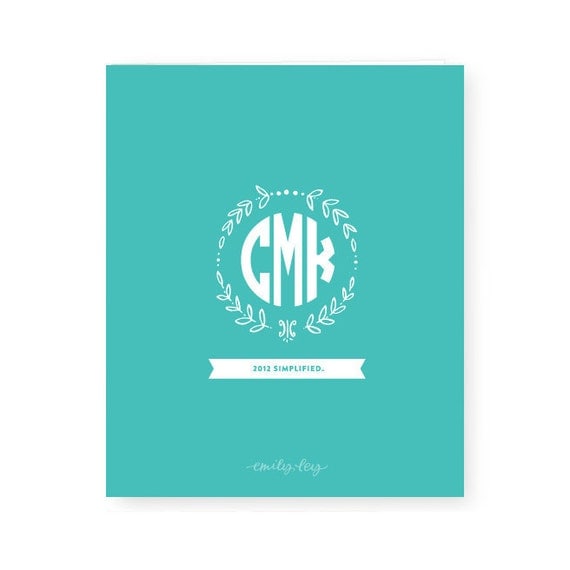 I stumbled upon this beauty on Etsy and it's so charming and it can be monogrammed. Alas, it lacks my prerequisite page per day or I would be purchasing it now.
This Graphic Image planner may be the one. I love it but I am tempted by all of these lovelies. The most exciting part though is filling one up with plans with friends & family.
Cheers to a fun, fabulous and fruitful 2012!