Earlier this month, I had the chance to hang out with some lovely gals for a Stella & Dot trunk show hosted by my friend and work pal Lynsey. I love all of her friends and it was a really fun night filled with shopping (for presents & themselves), drinks and lots of insight on when to find the best deals at the Zappos outlet (moral of the story: watch their Facebook page like a hawk for Wacky Wednesday deals, then drop everything and head to Shepherdsville.)
These girls all have amazing personal style and I loved the bright colors  – on everything from blazers to pants to printed tops – leopard print and basics with an added twist. My personal favorite look was Rebekah's. I seriously loved her leopard wedges (snagged at Zappos) with the black blazer and a pop of purple. Oh and since I'm sure many of you will love Mandy's neon necklace – it's from Target. Not sure if it's still available but worth looking for on your next trip (where you will go in for paper towels and leave $100 poorer with one bag filled with a necklace, two lipsticks, a top and those paper towels).
Enjoy!
Rebekah, Blair & Kristen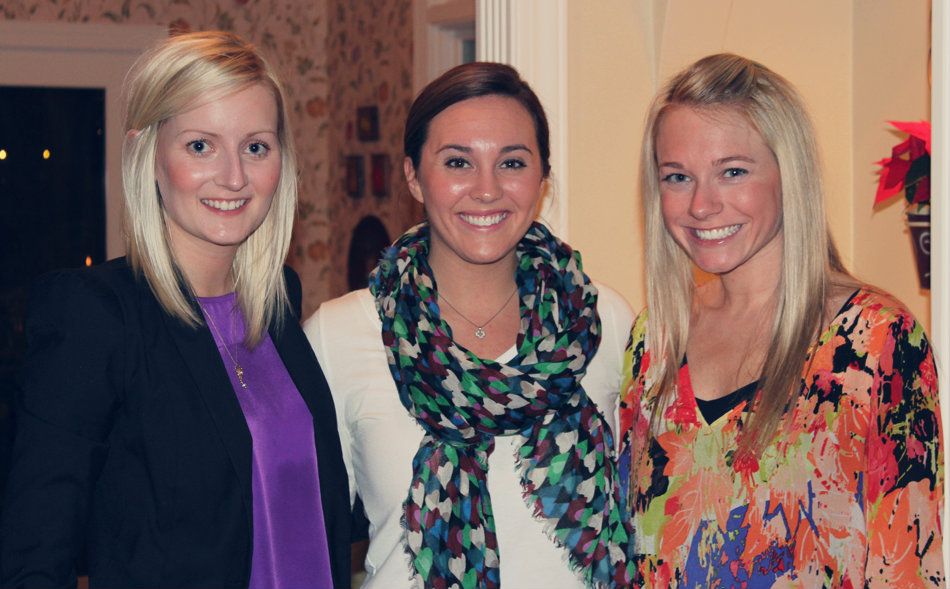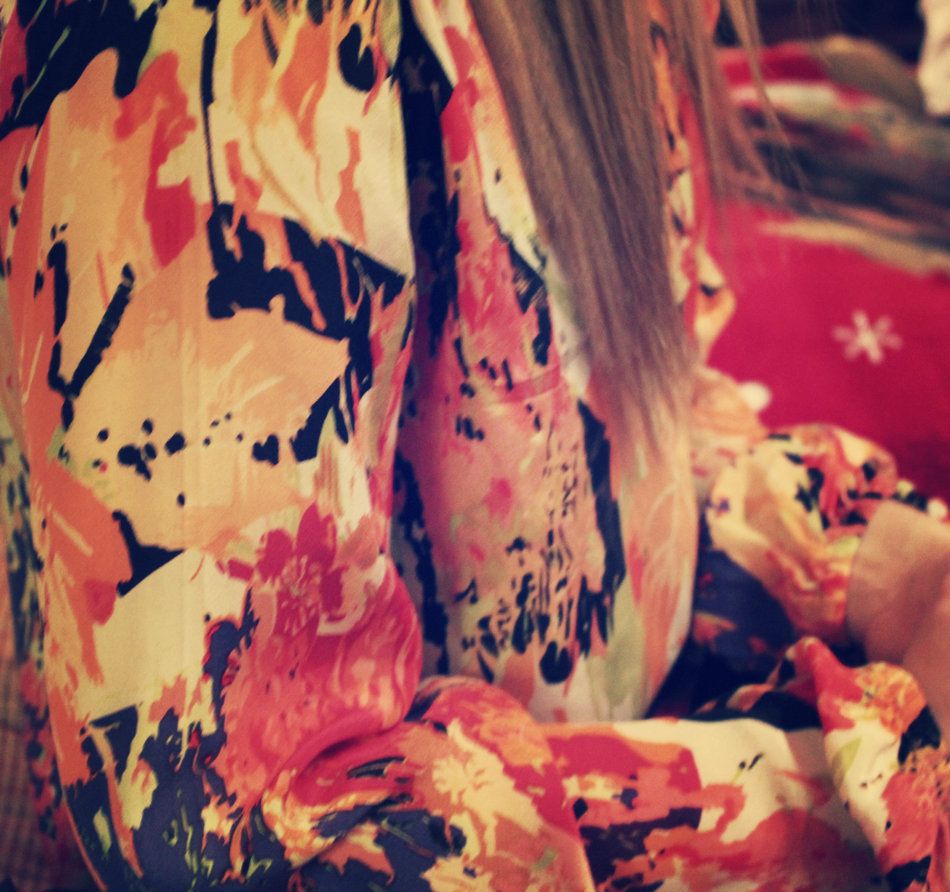 Obsessed with this print.
Loving the leopard.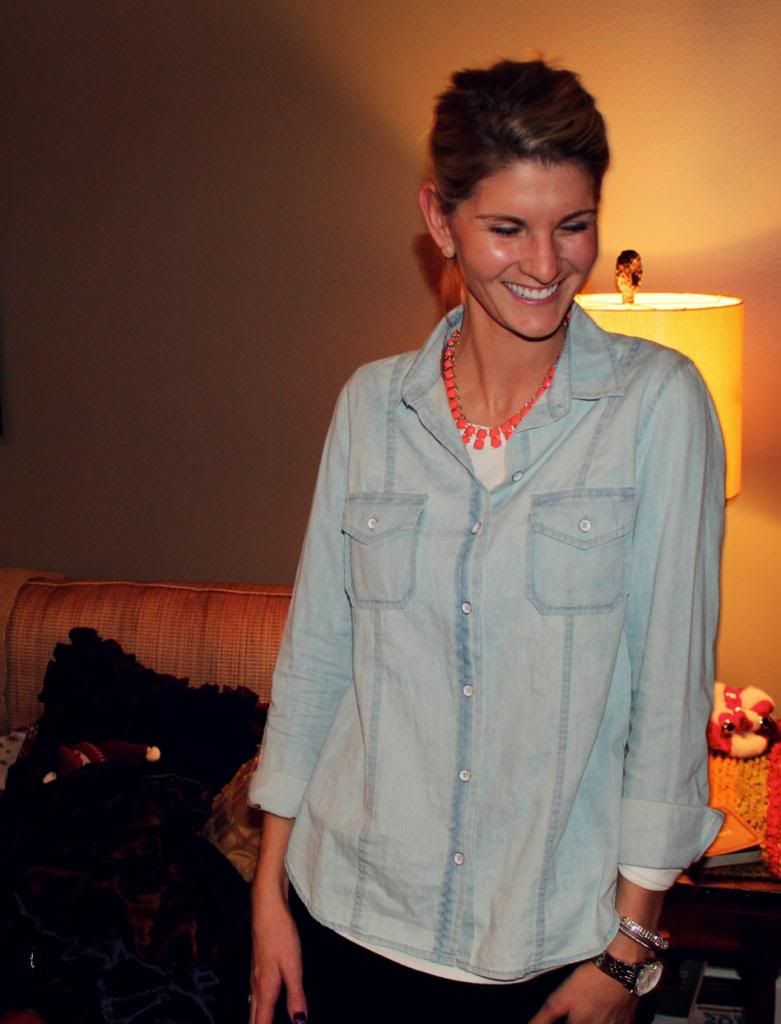 Chambray & a pop of neon.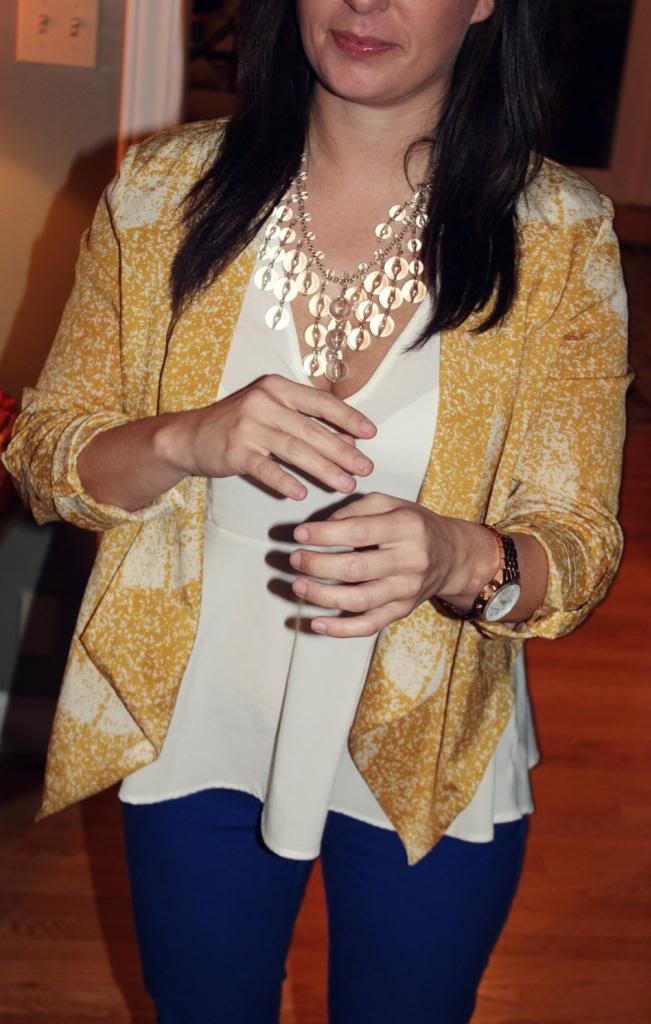 Peplum + bright colors. I live for a good deconstructed blazer and this one in a fun yellow print is perfect for all seasons.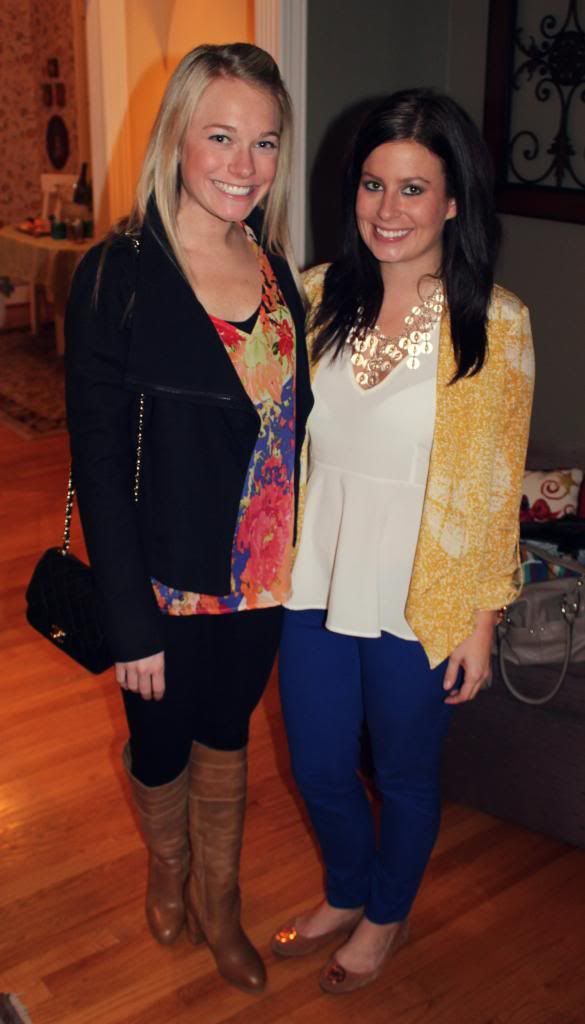 Kristen & Megan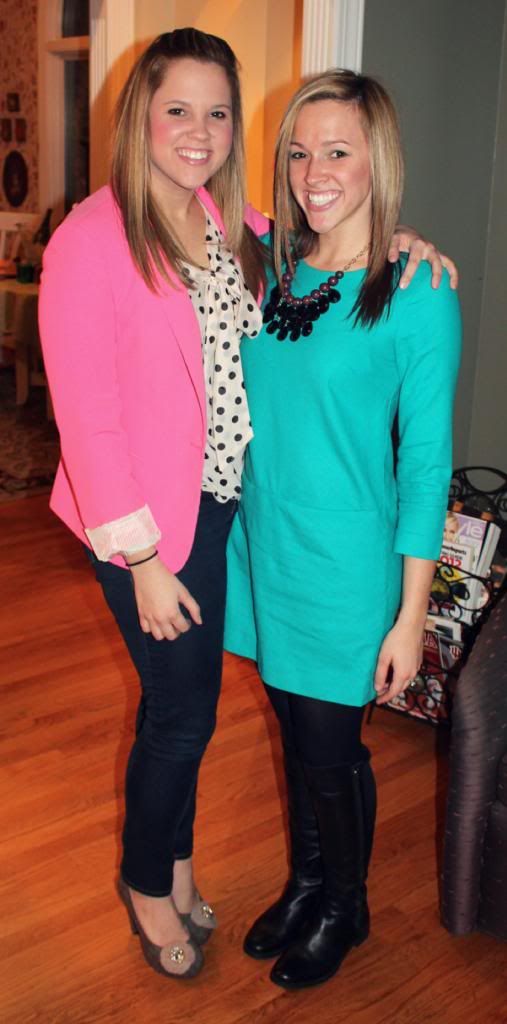 Michelle & Victoria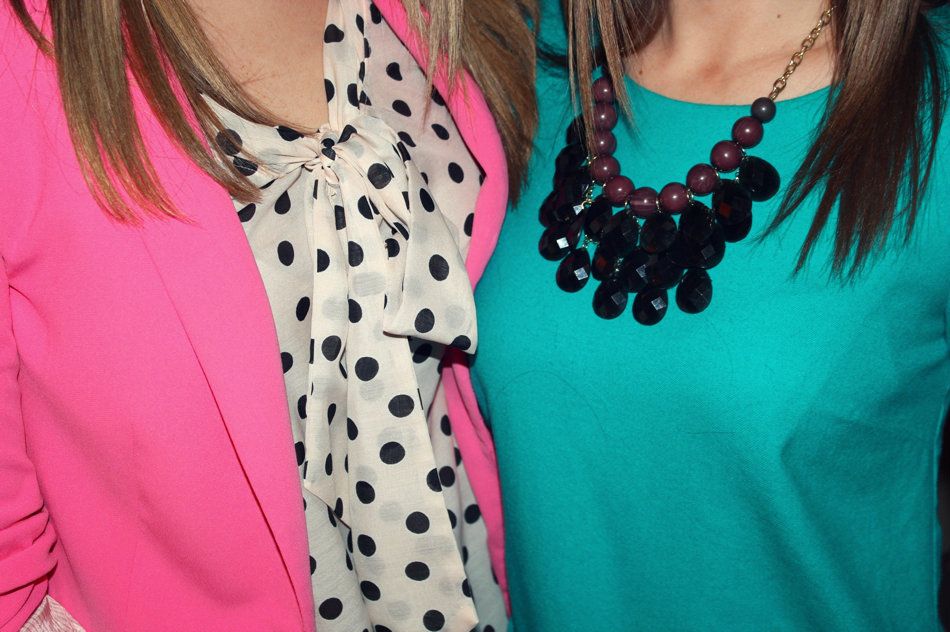 Cutest sisters in the most festive bright colors.