Thanks so much for all the awesome feedback on yesterday's post! It means a ton.
Last Friday night, me and my best gal headed out to check out the holiday wares in at the annual St. Matthews Holiday Walk (where I went from work to play in this look). The combination of free wine, holiday goodies and wine made for a fun night capped off with a little UK game watching.
My favorite stop was definitely Colonial Designs where I got oodles of holiday inspiration which I'll be sharing tomorrow cause today's post is dedicated to the holiday walk fashion.
Enjoy!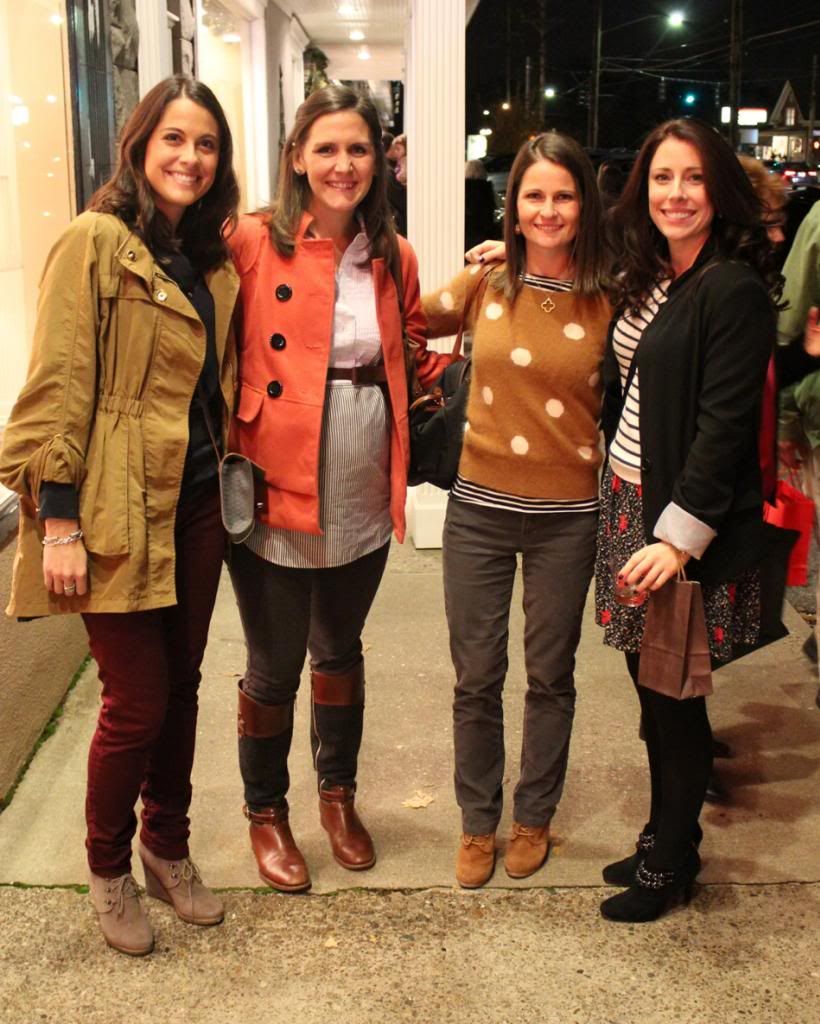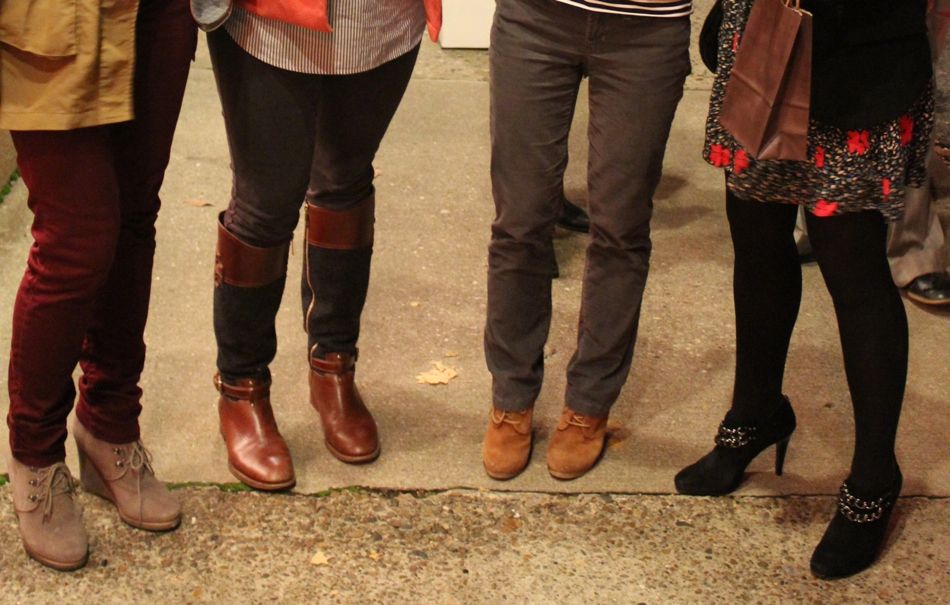 Megan K., Emily (looking fabulous while pregnant. seriously how cute is she?), Shannon & Megan S. 
Highlights for me: Shannon's polka dot sweater layered over stripes. Always a favorite in my book. Megan K.'s anorak which is such a great basic to have in your closet. And Megan S.'s whole get-up. Such a perfect combo of edgy and sweet with the dark floral, stripe tee combined with the hardware on those booties. Love it.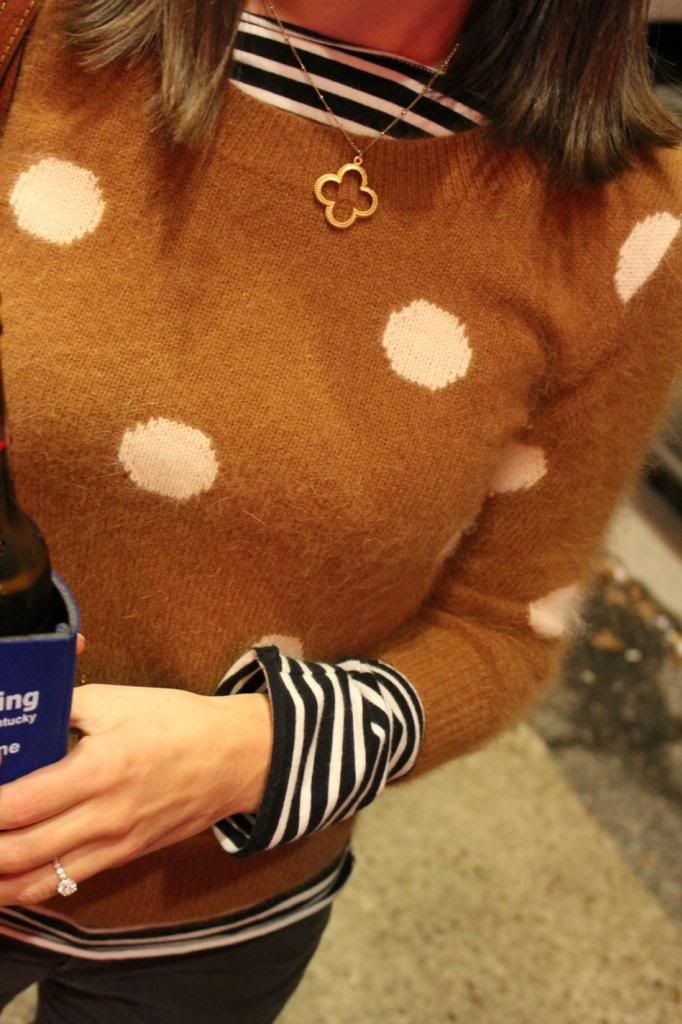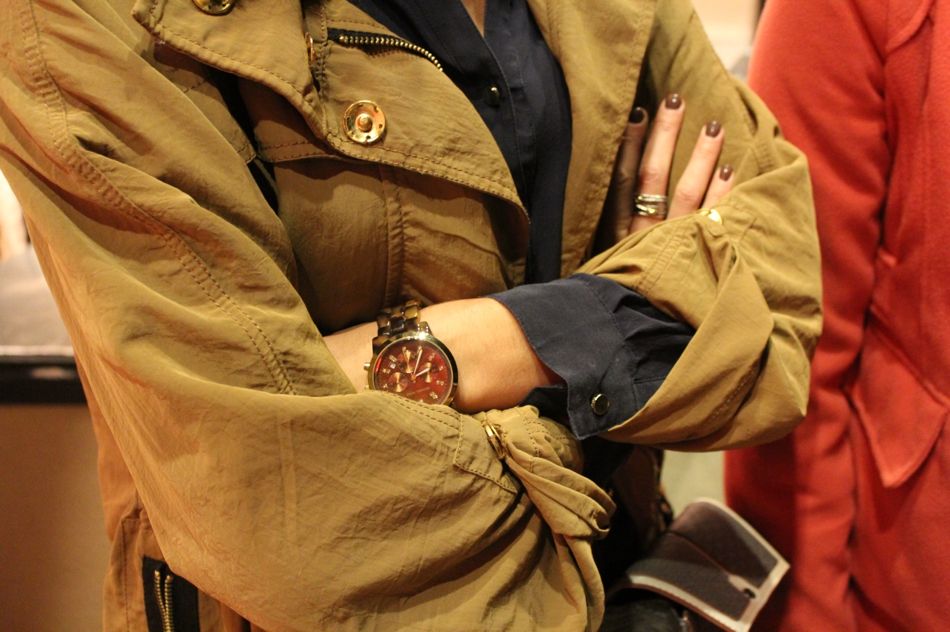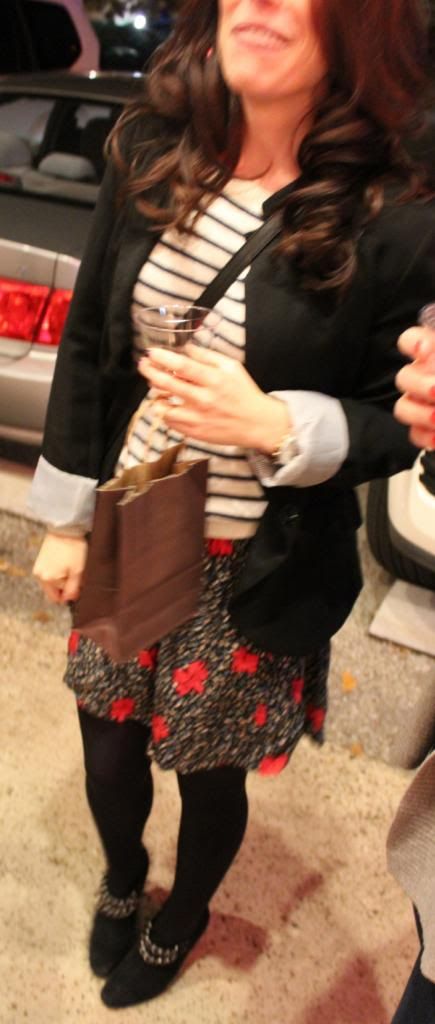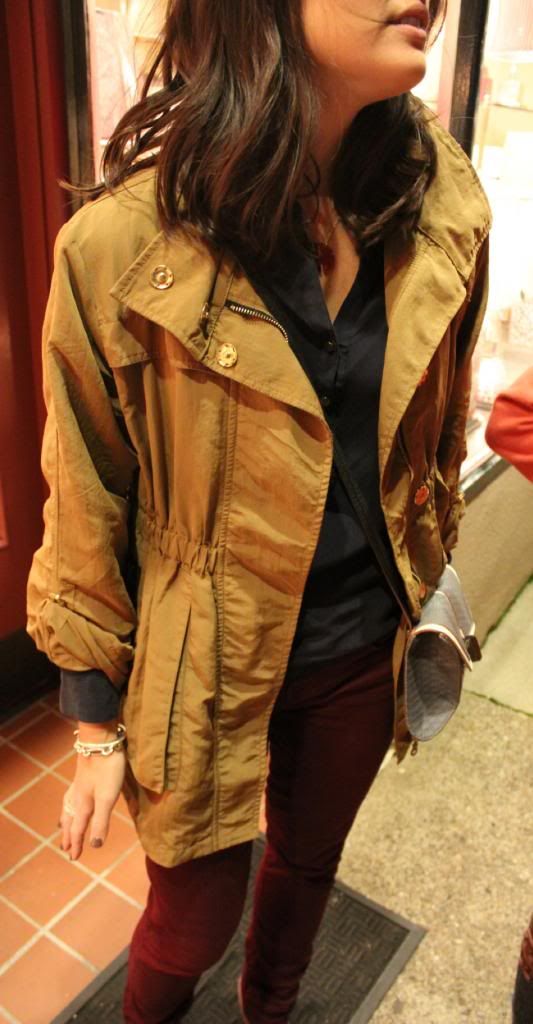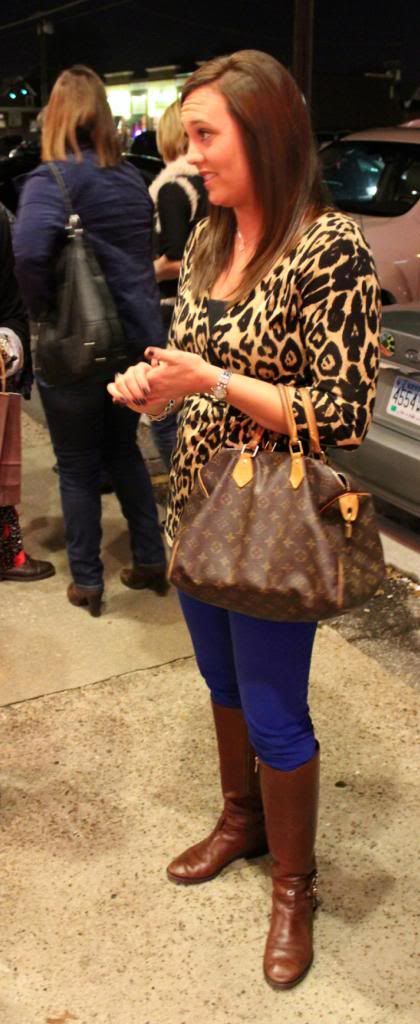 Blair – Ready to cheer on the Cats with a mix of leopard and cobalt.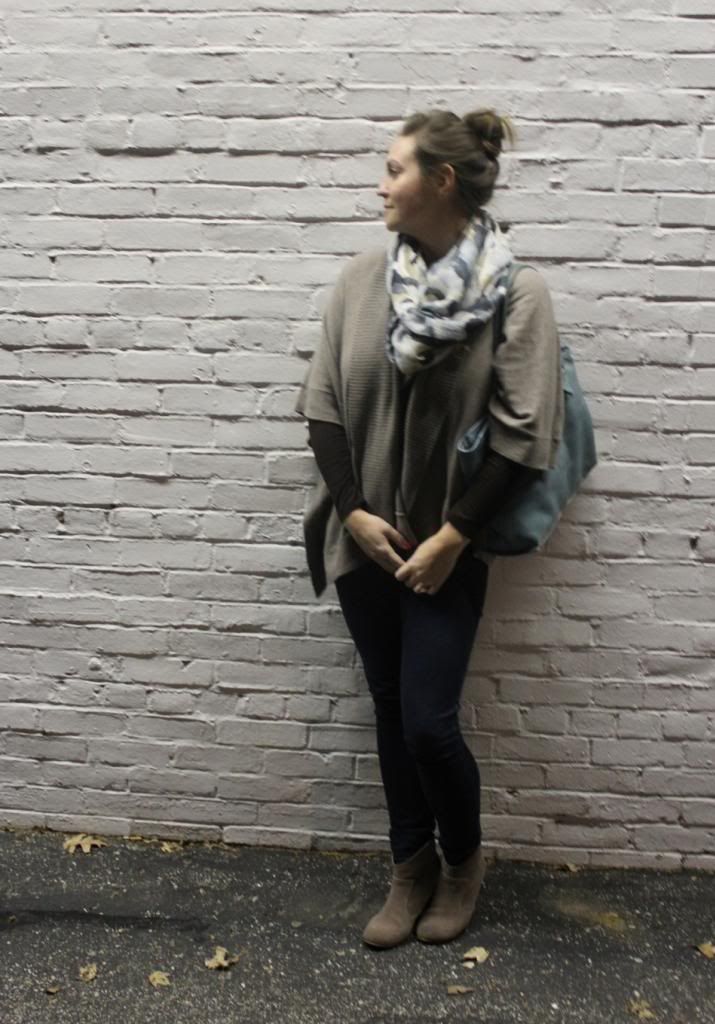 Kelly – These pics don't do her 'fit justice. Her comfy poncho is perfect for an evening strolling outdoors and I was obsessed with the camo scarf that she finished the look with. Add the skinny cords and booties and you have a chic and simple fall look.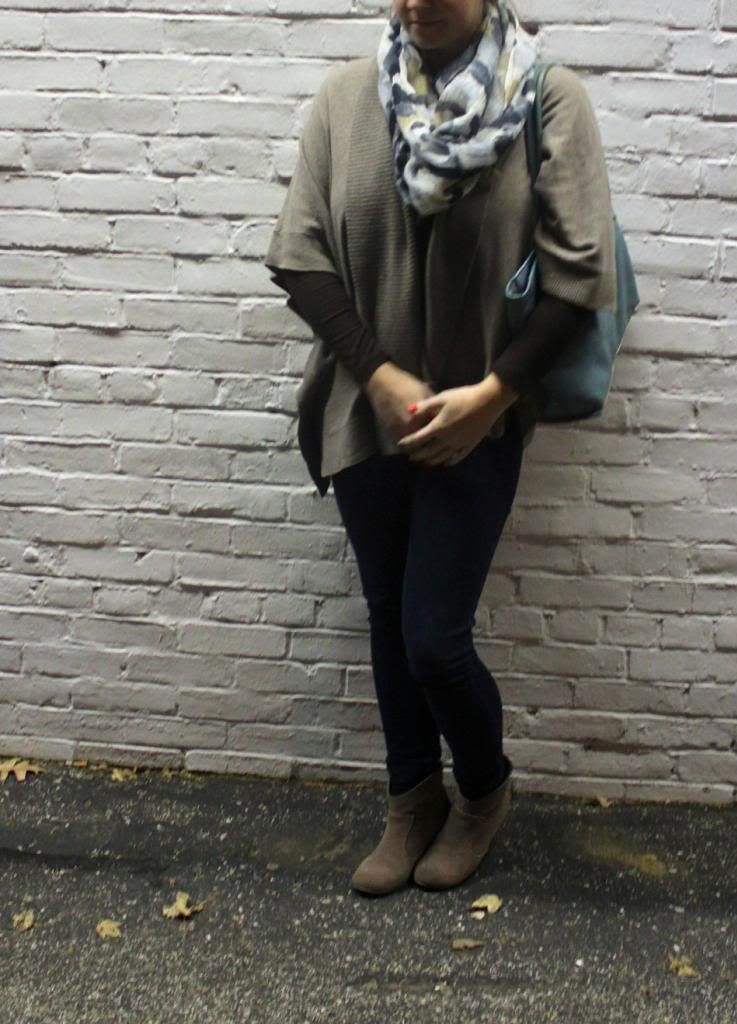 Did any of you head out to the Holiday Walk? Send pics to submit@louwhatwear.com! I'd love to add them to this post!